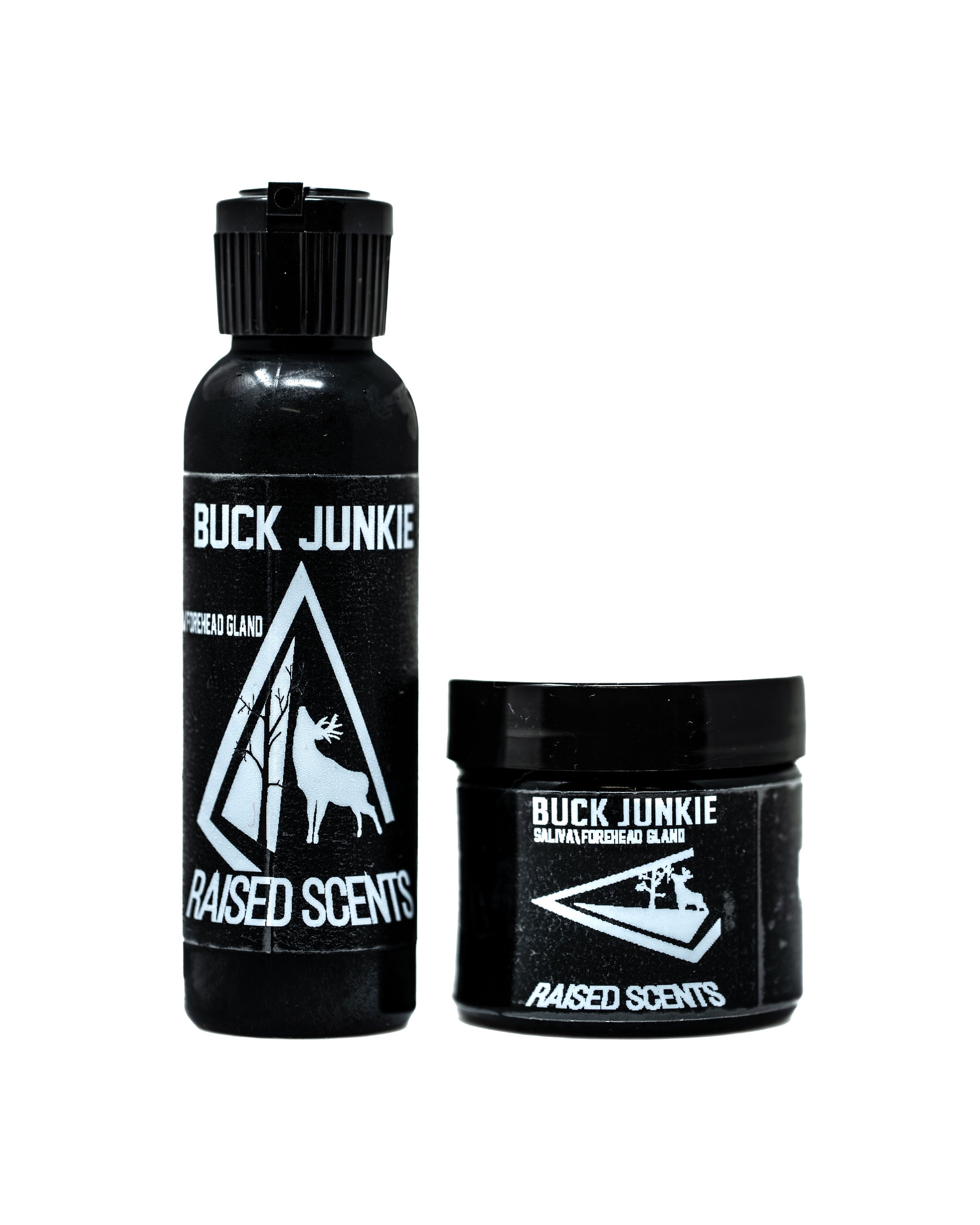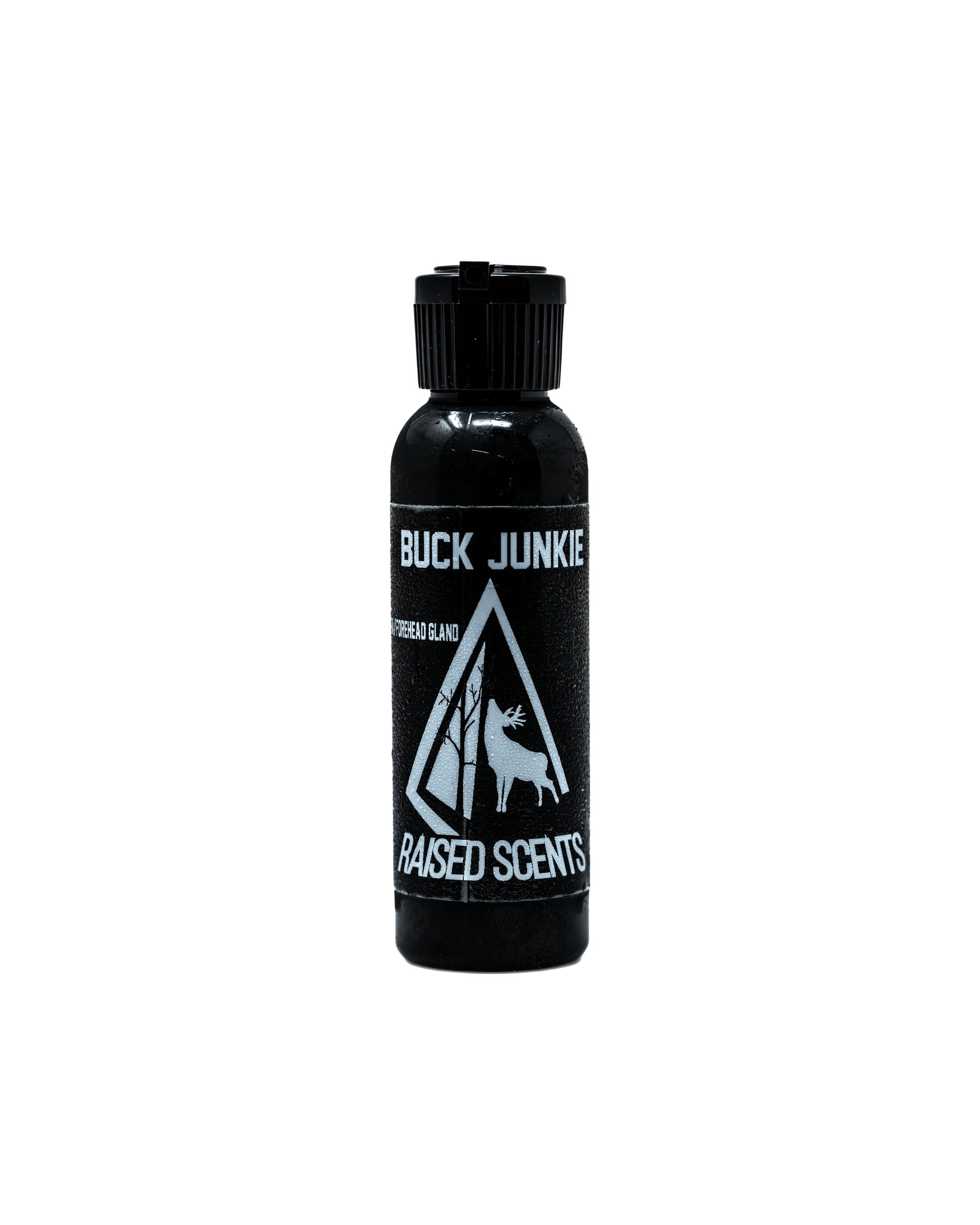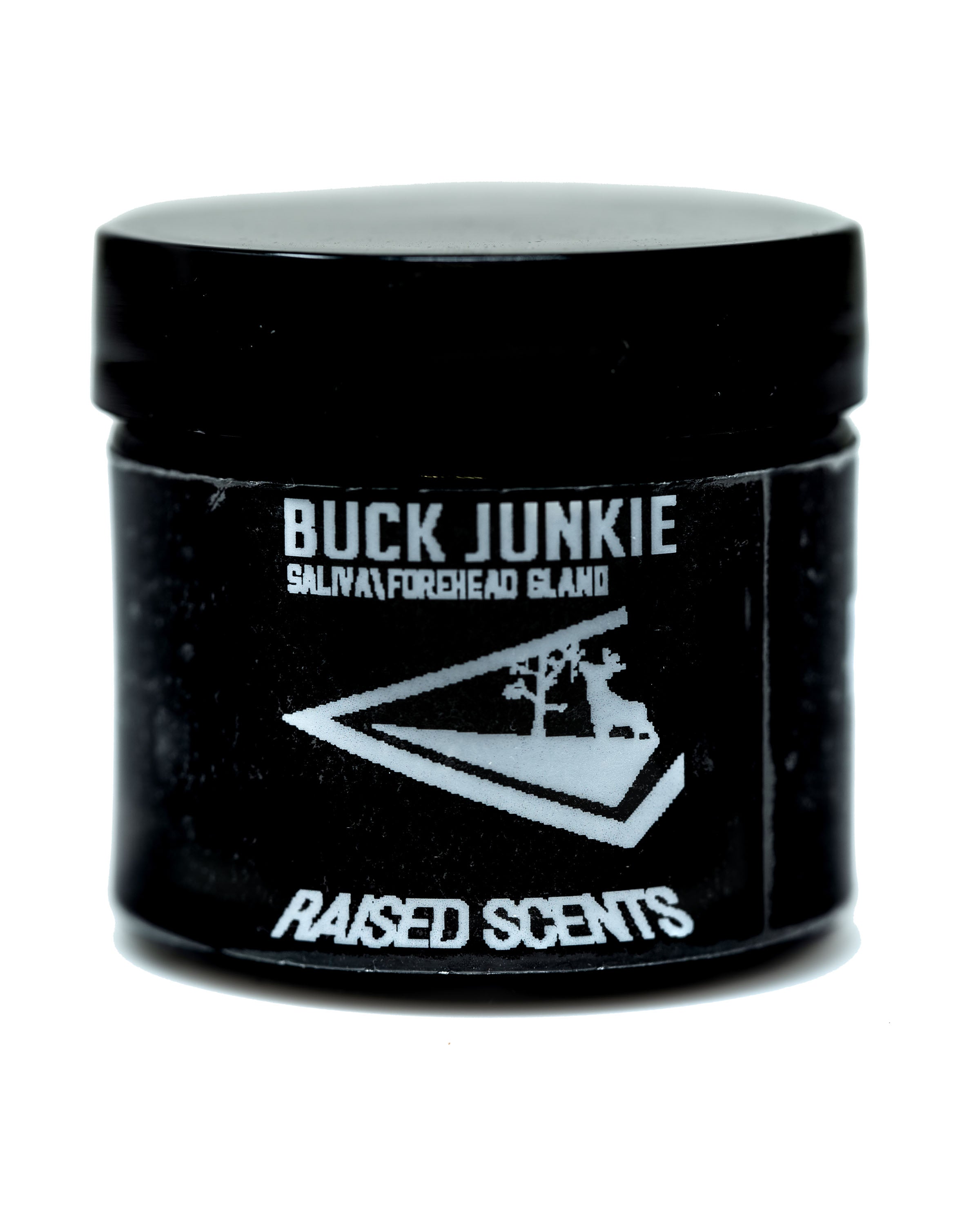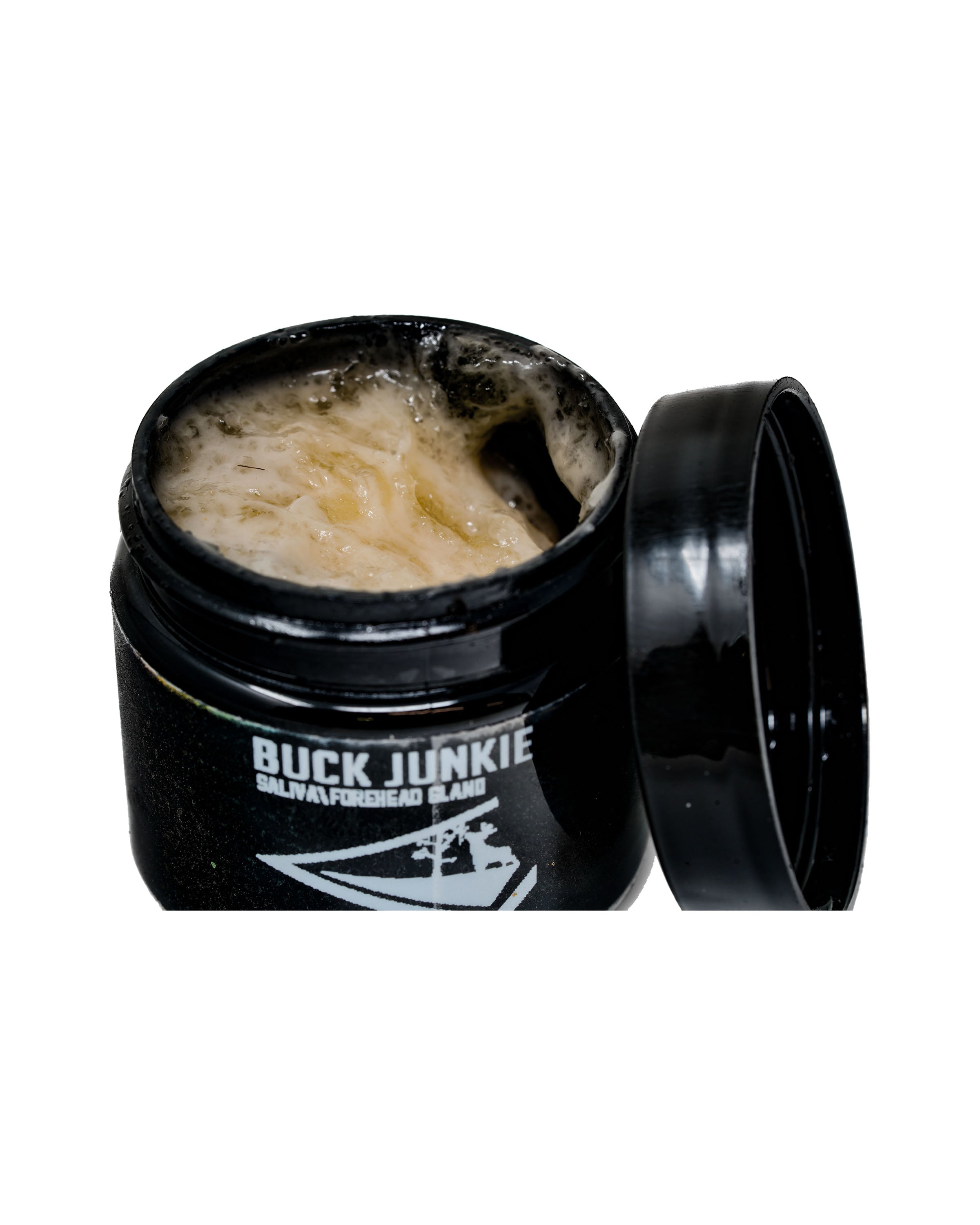 Buck Junkie
Pickup available at 1221 E Buchanan St.
Usually ready in 24 hours
1221 E Buchanan St.
Pickup available, usually ready in 24 hours
1221 E Buchanan St.
Winterset IA 50273
United States
5152256438
Buck Junkie is a patent pending unique blend of salivary and forehead glands from a whitetail deer. New research has shown that deer use glandular scents to communicate more than any other method. Buck Junkie is a mixture of the two most commonly used communication glands among whitetails. Unlike any other scent, Buck Junkie can be used all year round. 
100% pure form of the most unique glandular scent on the market. 
Great for use in many areas all year round.
Comes in a paste and oil.
Why pick Oil: Oils are designed to keep the most potent and concentrated scent possible from the bottle to the field. 
Why Pick Paste: Pastes are designed for long lasting results and even more concentrated scent dispersement.  
*Both types of Buck Junkie are SOLD SEPARATELY.*
Deer/Bucks didn't pay it any attention.
Highly recommend
Put this on a mock scrape 30 yards from my stand in July and put a camera on it, and had deer checking it out that night. As season came along it only got better, more deer and bigger deer are moving in and hitting still as we head into December!
Buck Junkie
This stuff works!!! My scrapes have all kinds of action.
I would recommend using scent color and even rubber gloves. Don't expect to leave the gym put this product out and expect good results.
Buck Junkie 1st review
We are what I'd call pre-rut, I have used buck junkie as shown in your video and so far I have not had any bucks to stop and rub eye glands or head over the branches. I did have a doe get close and get a good sniff and she did not seem to like it. I can't really tell at this point what it is going to do for me as a bow hunter. I purchased it and I do expect it to good stuff, just haven't seen it yet. Thanks,
Rick Stull
PS: I would love to have suggestions on when and how to use it though.
Haven't had any success on camera like I would've hoped but have noticed more scrapes and paw marks in the area since use. Hopefully the camera will show some action but still would recommend to my buddies. Love the show and trust the guys so I'm staying positive and faithful for some cool shots!!!